Regular price
$50.00 USD
Sale price
$50.00 USD
Unit price
per
Sale
Sold out
30 Days of Plate Carrier/Weighted Vest
 Training with a plate carrier is undeniably one of the best ways to train for a profession that requires you to either wear a plate carrier while on duty or in any profession that you may be required to carry your teammate to safety. Training for a duration of time consistently with a plate carrier is going to bring you over the top when competing against your peers. Your body will be used to carrying that extra weight, so when you find yourself without the PC then your body will move faster and easier because your mind and body is used to having that extra weight.
Are you at a plateau for improving on your pull ups? Push Ups? Run time? Sit ups? Let me know how those numbers and your performance improves after 30 days of PC workouts.
We also designed this program for those who do not have the ability to access a gym but are out there training and fighting with their PC and still need to stay in tip top performance.
Going to the field is NO EXCUSE to get out of shape, this program allows you to step up your performance even while in austere environments.
Grab your Plate Carrier or Weighted Vest, it is time to go to work.
Share
View full details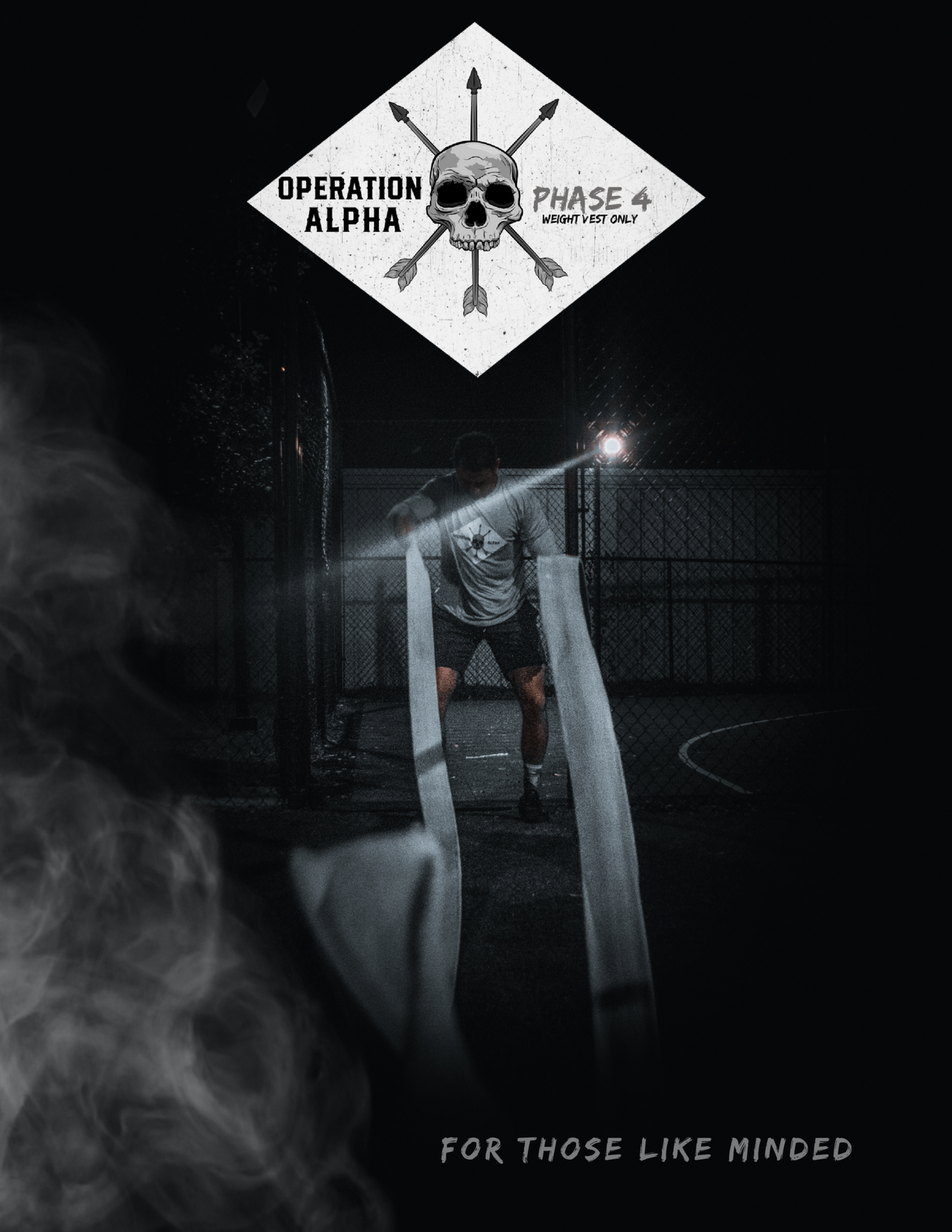 Program Reviews
Bryan H.

"These workouts are perfect for someone who is in the field or has minimal equipment to use. Love the challenge in these workouts with my plate carrier."

Derrick L.

"Alright, real talk, I cuss Spencer the entire time for coming up with the crazy programming that he has while I'm doing it. However, after I finish I love the way I feel. I can tell the difference in my body from 2 weeks of the program. Over all of you want to see a change in your body do one of these programs."

Samuel D.

"This is by far the most intense and effective workout I've ever done. I wanted some BW workout for the summer and it did not disappoint. From now on I will only be working out with Alpha Country. Simply amazing"