Regular price
$75.00 USD
Sale price
$75.00 USD
Unit price
per
Sale
Sold out
PHASE TWO - LET'S GO! (30 days)
These workouts are what you make them. My buddy and I realized that really fast.
You decide how much weight you push, you decide whether or not you are going to make your times on your runs. Nobody else is going to do it for you.
During Phase 1 we focused on what workouts you need to be doing to get ready for Special Forces Assessment and Selection (SFAS), Ranger Assessment and Selection Process (RASP) or Army Ranger School.
Phase 2 is to be longer workouts and a lot more weight training. 30 days of getting after it. You will be training like the operator I held myself to be, to win the fight and be able to carry any one out that gave it everything. We like lifting weights if you could not tell. We also know the importance of having stamina to go with that horse power; we are still held to a certain standard of conditioning so we will not forget about that.
This process is about the MENTAL and PHYSICAL. Are you capable of pushing yourself past your own personal limits? Let's find out.
OPERATION ALPHA : PHASE TWO
"For Those Like-Minded."

EMBRACE THE SUCK - EMBODY SUCCESS
Share
View full details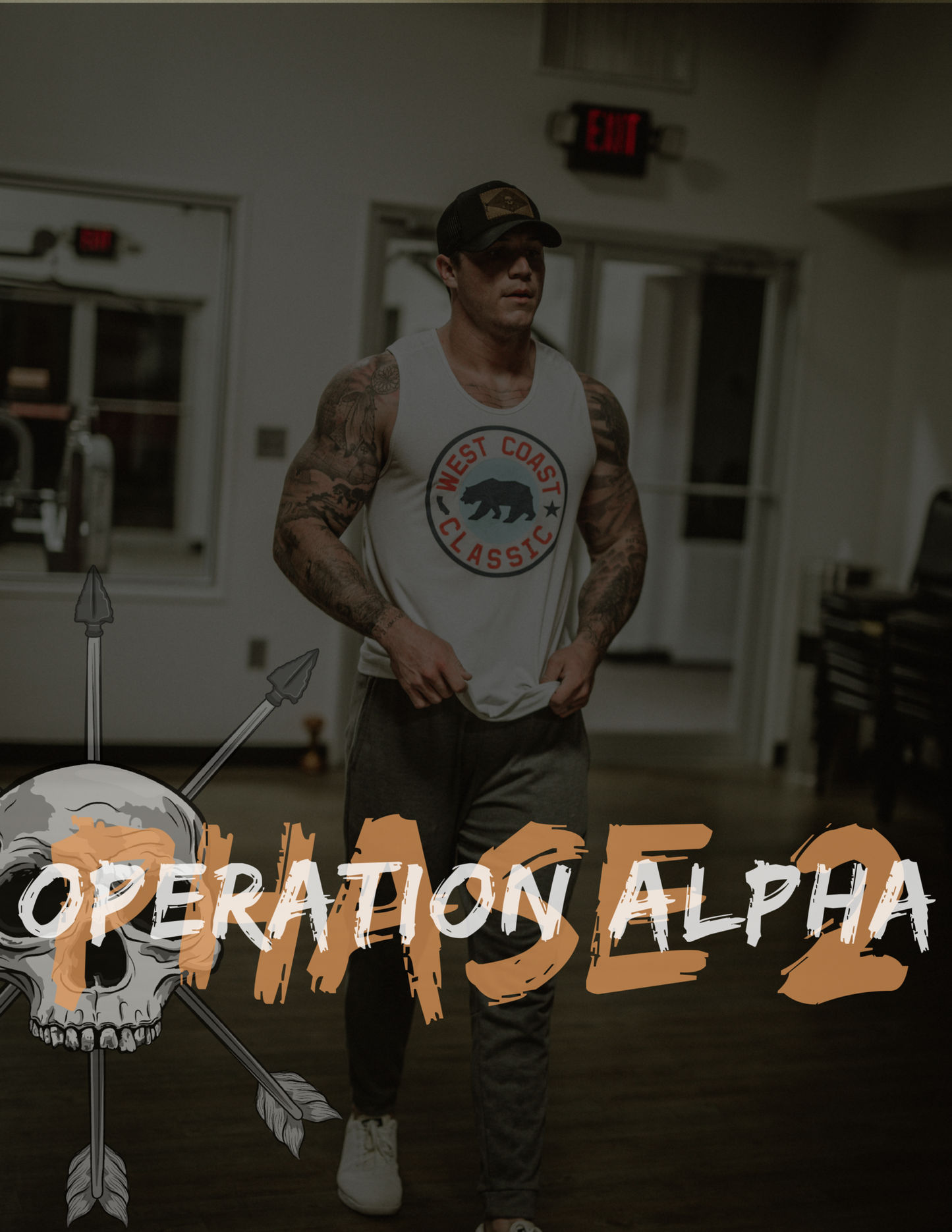 Program Reviews
Charles M.

"As with all of the Operation Alpha programs, this is top notch. The workouts are as easy or as hard as you want to make them. If you put in the work, this program will have you questioning your existence during the workouts, but the end results are more than worth the effort. If you're on the fence, just give it a go."

Samuel V.

"Love these programs. Spent the last few years trying to find the program for me and this is it. Keep up the great work fellas."

Gage R.

"Awesome apparel, quick deliveries, and great workout programs! Overall just a fantastic company ran by even better people"