Regular price
$100.00 USD
Regular price
$100.00 USD
Sale price
$100.00 USD
Unit price
per
Sale
Sold out
Strong Ranger: 60 Day Strength Program 
This program is intended for those with that Strong Ranger mentality and want to make big gains in strength & size at the gym. The style we will be going with is a 9 days on with a rest/recovery on day 10. You will be following a lower body workout followed by two upper body workouts and then back to lower body. Our Rest time between sets will be anywhere between 60-120 seconds MAX. Rest time between exercises will be 2-3 minutes MAX. 
NEW CHALLENGE STARTING ON JANUARY 15TH.
MUST HAVE VALID ORDER NUMBER TO COMPETE.
Learn More Here : https://www.youtube.com/watch?v=vDjA5-i90jk
DO YOU HAVE WHAT IT TAKES?
Share
View full details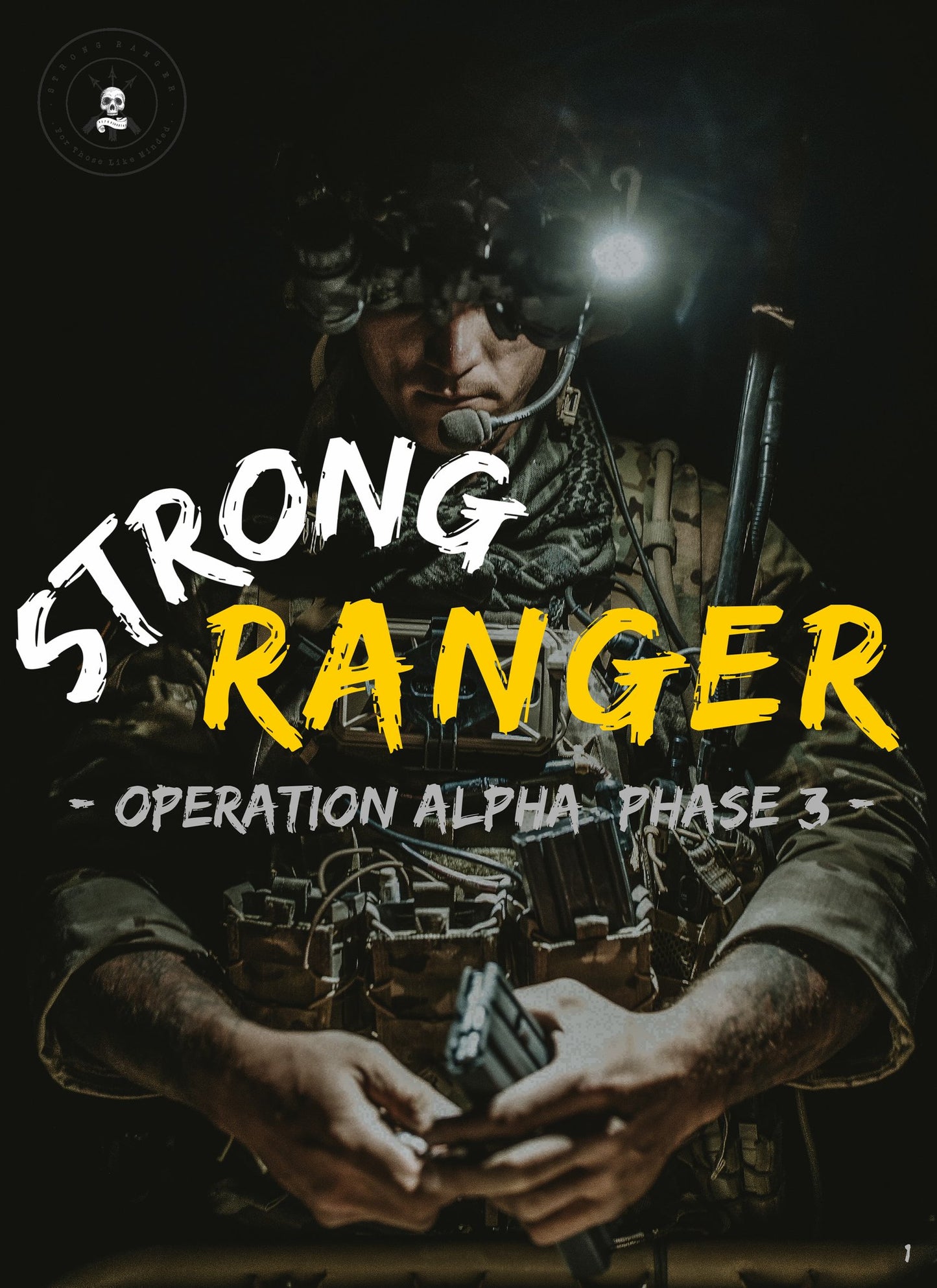 Program Reviews
Clay C.

"This program is by far the hardest one I've done especially comparing it to phase one and the hybrid program that alpha country has. Since the volume your training each day on the certain muscles groups just fatigues the fuck outta them. I love programs like this cause it takes training to be fit to a whole other level that many people don't commit to. So if your in for a challenge that Knocks you on your ass everyday do this one."

Thomas T.

"Phase 3 will test your mental fortitude. You will be sore all the time. You will need to take nutrition and recovery seriously. This challenge is one of a kind."

Michael H.

"I am thoroughly enjoying the challenge of the work outs. With the intensity and setup of the works outs. I don't find myself bored while at the gym. after my workouts I am eager for the next day's challenge."